Professional Screen Room, Glass Room & Carport Services in Brandon, FL
We've been providing our high-quality services since 1998!
Brandon, FL, is a thriving community that has a robust population that is north of 115,000. This census-designated community is located in Hillsborough County, just southeast of Tampa. If you're looking for something to do in Brandon, there are a ton of great options such as playing golf at Topfolf, getting some food and playing some games at Dave & Buster's, or getting some fresh air at Paul Sanders Park.
At American Home Center, we've been providing our professional screen room, glass room, and carport services to property owners in Brandon, FL, since 1998. All of our services are backed by a 1-year labor warranty and a 10-year material warranty, so you can feel confident in our services. Give us a call today at (813) 707-9302 to schedule any of our services today.
---
We Offer Screen Room Installation Services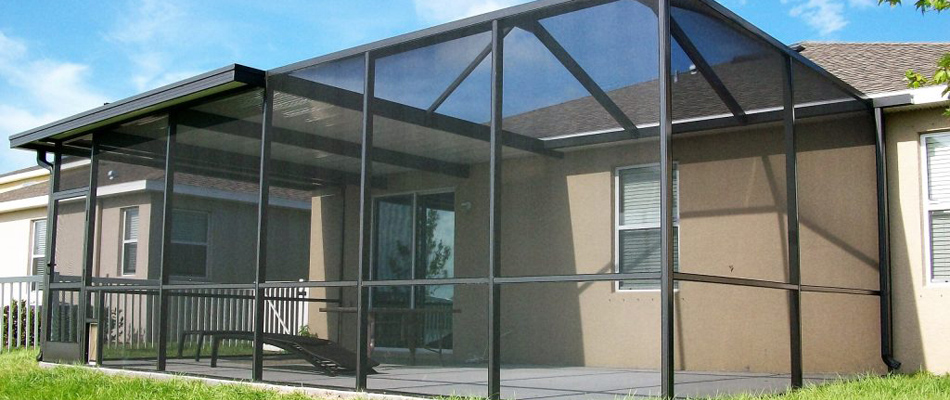 Screen rooms are an excellent addition to any property as they allow you to enjoy the benefits of the outdoors while providing refuge from the elements and pests. At American Home Center, we can install a beautiful screen room on your property in Brandon, FL. Before installing your screen room, we will meet with you to understand what you're looking to get out of your new screen room and we'll work collaboratively with you to help ensure that you end up with a screen room that meets all of your goals. After that, our team will get to work on our thorough installation process.
---
We can install glass rooms!
Our glass rooms are a great option if you want to add an extra room to your home in Brandon, FL. These rooms, which are often referred to as sunrooms, are similar to our screen rooms except that instead of a screen, they are surrounded by large, glass windows. Our glass rooms allow you to reap many of the benefits of an indoor room, with the added bonus of having the room surrounded by windows, so you can get a full view of the outdoors. You can choose between 3 types of windows: acrylic windows, soft vinyl windows, and a standard glass window. Our team will help you choose the best option during our consultation and design process. From there, we go through an extremely precise installation process to ensure the result is exactly what you wanted!
---
Our Carport Installation Services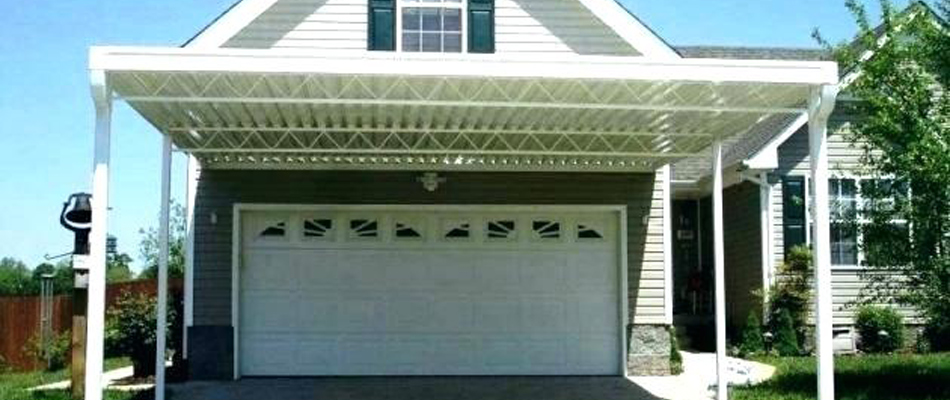 Here in the Brandon, FL, area, the heat and rainfall that we experience throughout the year can make parking your car in an exposed area harmful to the longevity of your vehicle. Fortunately, we offer a carport installation service that you can take advantage of so that you can park your car in a shaded area that provides refuge from the elements. We can connect your new carport to your house, or we can install a free-standing carport on your property! Our team goes through the same extensive consultation and installation process that we do for our screen and glass rooms, so you can rest easy knowing that the result will be exactly what you were hoping for!
We offer both insulated and non-insulated carports!
---
Give us a call today to schedule any of our screen room, glass room, or carport services.
If you're looking to add a screen room, glass room, or carport to your property, we are the company to call. We offer our services to residential properties, as well as HOAs in Brandon, FL, and throughout the surrounding areas. Give us a call at (813) 707-9302 to schedule any of our services today!